Visiting the Museums of Auckland yields all sorts of discoveries but it's not the only way to explore their collections.
Museums and galleries around the world are investing in the digitisation of their collections to ensure the public has greater access than ever before.
So even if you can't step inside one of the Museums of Auckland today, you can still access hundreds – or even hundreds of thousands – of their collection items from your nearest device.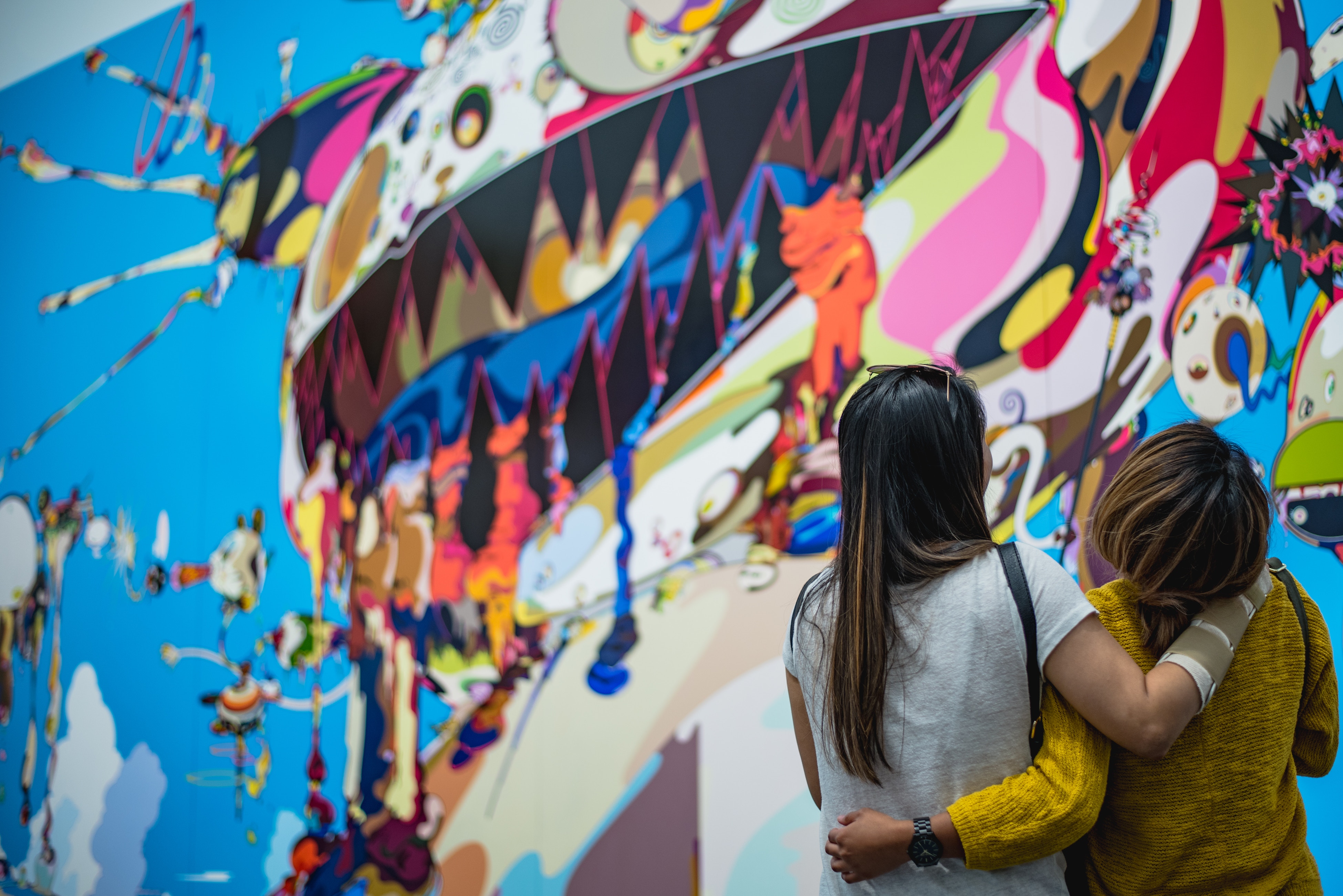 What are online collections and how do they work?
Online collections provide access to records and images of objects, artworks, photographs, specimens and documentary heritage items in museum and gallery collections.
The Museums of Auckland are joining museums and other cultural organisations from around the world in digitising their collections to make them more accessible. By digitising their collections they can share them online via their own website and other online databases.
You can search the Museums of Auckland online collections for a specific object or artwork – to find out more about an item that you already know is in the collection – or you can use broad search terms for topic studies or you can simply browse the collections for inspiration or to discover something new.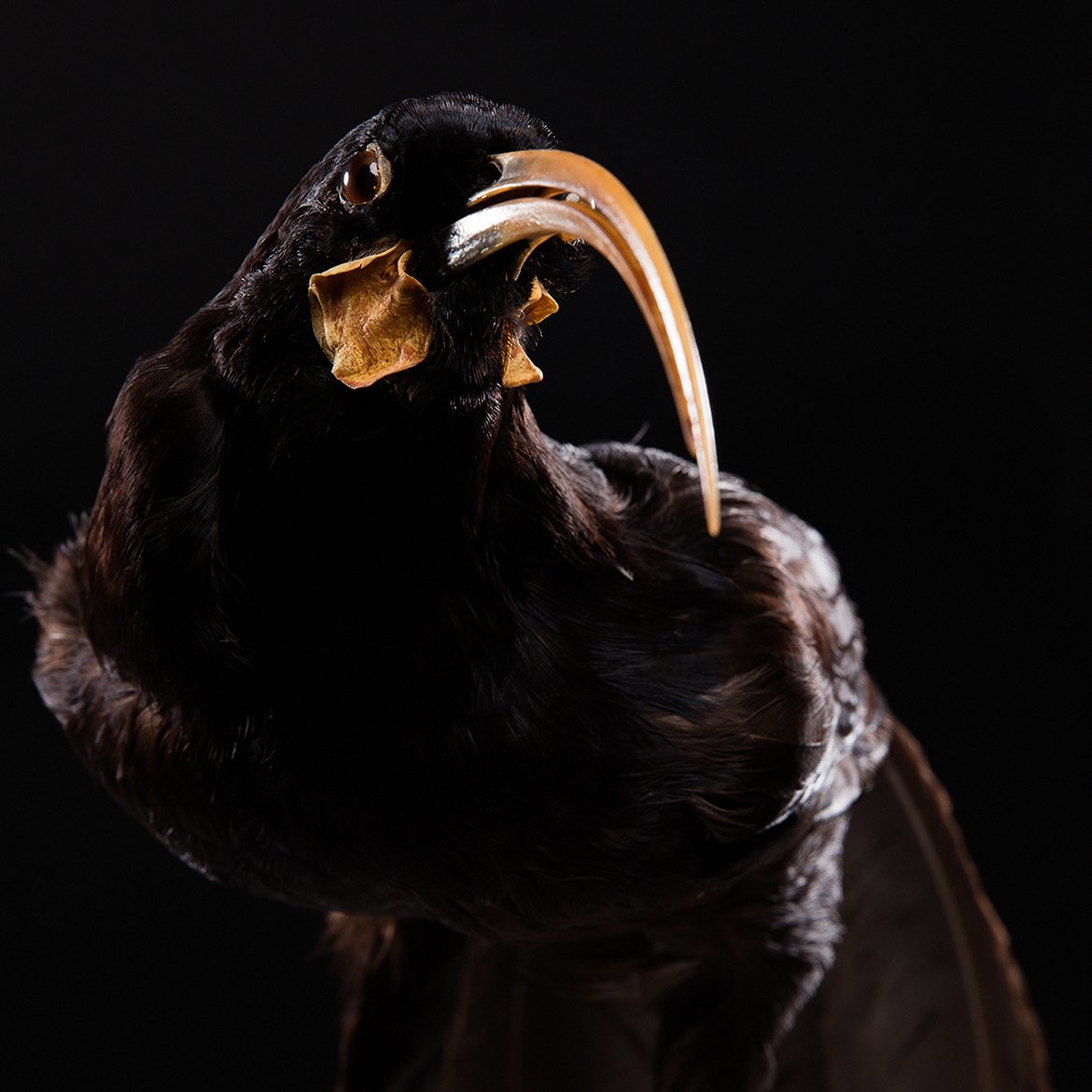 Heteralocha acutirostris LB9219 Auckland War Memorial Museum Tāmaki Paenga Hira
Open access
Auckland Museum has embraced the global museum trend toward 'open collections' and through its Collections Online project has already made more than one million catalogue records and more than 300,000 images available to search.
The 'open source' approach adopted by the Auckland Museum means these records and images are free, open and downloadable under a CC BY license. Around 2000 new objects are being added to the online collections every month.
Auckland Museum's Director of Collections & Research David Reeves says providing this access allows people to make their own discoveries and engage with the museum's natural, social and cultural collections on their own terms.
"Museum culture is ever-changing and we are embracing different kinds of access to our collections."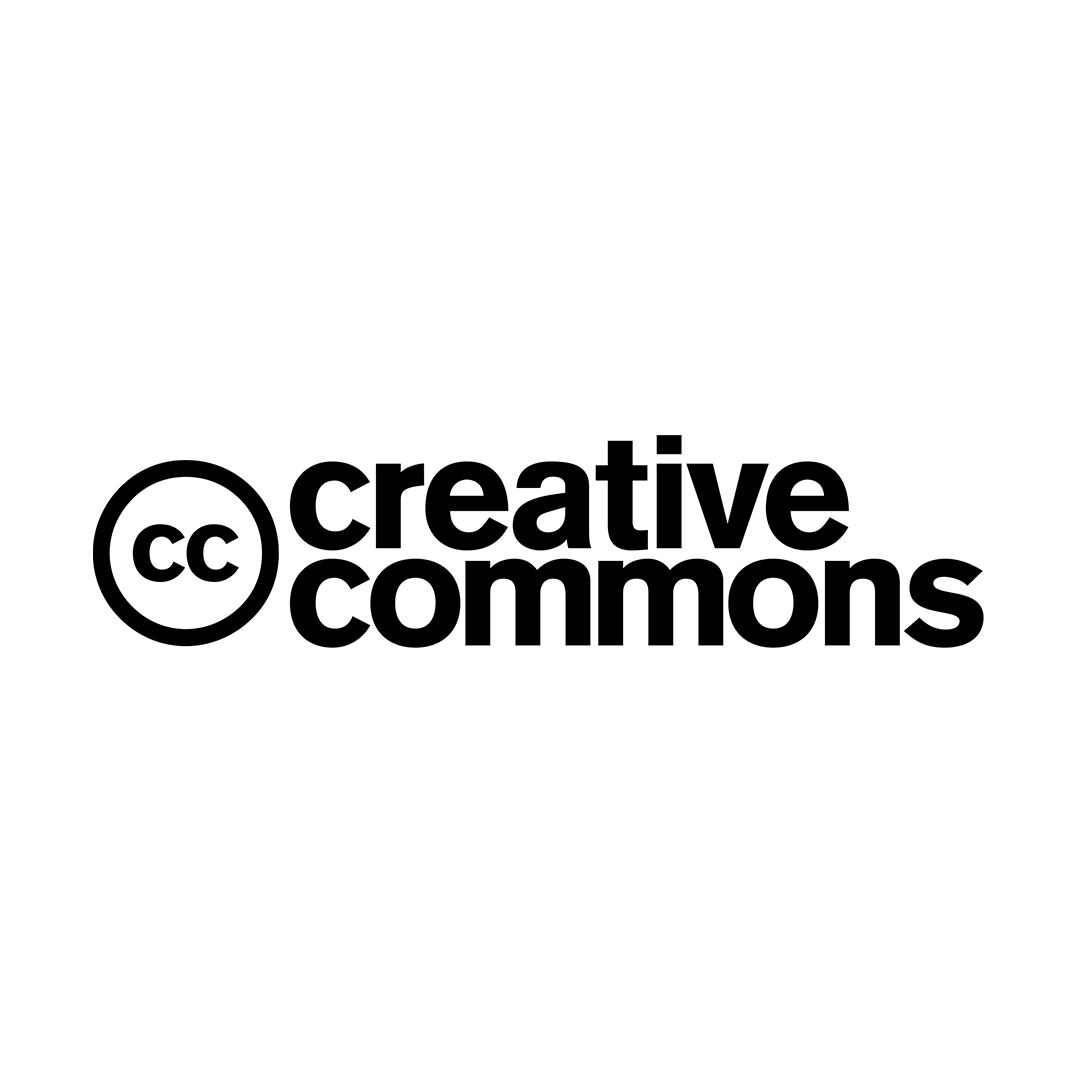 Auckland Art Gallery's website reveals more than 16,500 records relating to artworks in their collections and details each work's title, artist, production date, medium and size.
Well-honed search functions make it easy to explore the body of work for different artists and Auckland Art Gallery's website provides insightful curatorial notes for some works and mini biographies for a number of artists in their collection.
Auckland Art Gallery has made more than 16,500 records available online including insights into different aspects of artworks such as the artist's motivation or the subject matter depicted as with Edward Friström's artwork Pohutukawa.
Going global
Shifting collections online has also created opportunities for the Museums of Auckland to become part of global efforts to aggregate and make the world's cultural heritage more accessible.
Auckland Art Gallery and Auckland Museum have both partnered with the Google Cultural Institute, which through their Google Arts & Culture initiative works with some of the world's most renowned institutions to create better access to the cultural and natural treasures in their collections.
MOTAT has uploaded many new images and information about their collections to the eHive international online catalogue system and now more than 14,000 records of objects under their care are more readily accessible to a global audience.
Enriched storytelling
Outside of their galleries and exhibitions, the teams from the Museums of Auckland collective are also using online channels to tell stories about their collections and highlight treasures from their archives.
Where exhibition labels are restricted to a couple of short sentences, online channels like blogs can delve into the story behind an object and share fascinating details. Sir Edmund Hillary's diary is held in the Auckland Museum collections and this blog post shares the original pages and transcript from 29 May 1953 – the day he reached the summit of Mt Everest.
Making collections available online is also changing the way people can interact with them.
To coincide with the WWI Centenary period Auckland Museum developed new functionality for its Online Cenotaph, allowing people to contribute information to this online repository for the official and personal stories of New Zealand servicemen and women in international conflicts. Since 2015 Online Cenotaph has had 90,000 images, documents, notes and pieces of data added by the public.
Auckland Art Gallery recently launched a chatbot through Facebook Messenger that utilises machine learning to give audiences a new way to explore the Gallery's collections. Users are able to send prompts – such as "show me…" – followed by a keyword, colour or, even, an emotion, and the chatbot responds with a selection of related artworks.
Preserving our past
MOTAT is making significant investment in digitisation and eventually hopes to have its entire collection available online, and in real time. Right now the focus is on growing their online collections and conserving valuable pieces of New Zealand's past.
The MOTAT digitisation project has received funding from the Lottery Grants Board and last year 2,768 images were digitised, including its Cliff Tait Collection of 415 images which captures the story of the first New Zealander to fly around the world. This is continually being added to by MOTAT's registry team who are making more digital collection content available on a regular basis.
The museum also recently completed digitisation of all its oral histories, which had originally been captured on cassette tape, and hopes to share these online in the future.
MOTAT is not just using its own website to share its collections either – MOTAT's online portal on eHive offers access to images and information on more than 14,000 objects from their collections. MOTAT will also be upgrading their Collections online experience later this year by using Vernon Browser, to provide better search functionality, more content and a better user experience.
MOTAT's digitisation project means that thousands of images are now available online like this photo of the first New Zealander to fly around the world. Cliff Tait and British Colombia Airways hostess Jean Allen at Kamloops Airport, 29 June 1969.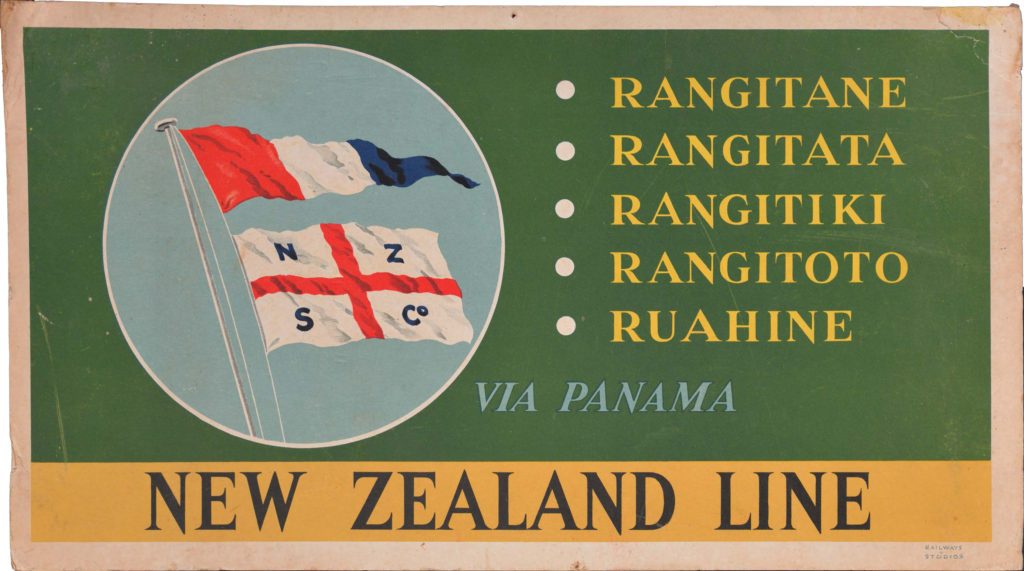 Railways Studios. Gift of the New Zealand Shipping Company Association, 2006.128.3
Hidden treasures
With so many pieces of art, objects, photographs and ephemera in their collections it is not possible for the Museums of Auckland to feature them all on display, which is another driver behind photographing and sharing collections online.
The New Zealand Maritime Museum's collection, like the other museums in the consortium, have only a small portion of their collection displayed, both due to space and the resources required to develop and rotate new exhibitions. Most objects not on permanent display are in storage on-site or stored off-site.
The Online Collection database allows the museum team to share collection items that otherwise might not be seen and complements the content shared in exhibitions and permanent galleries.
This growing portal allows people greater access into the depths of the museum's diverse and extensive collection.
One example from the museum's collections that is now available through the online portal is this cardboard sign advertising the New Zealand Line is from the New Zealand Shipping Company which ran passenger and cargo ships between New Zealand and Great Britain from 1873 to 1973. The passenger liners in this advertisement – Rangitane, Rangitata, Rangitiki, Rangitoto and Ruahine – were all in service between 1950 and 1962.
New Zealand Maritime Museum's growing online collection means it can share more of its diverse and extensive collection – even when the collection item isn't on display.
Research reach
Digitising collections isn't just giving the public greater access to museum collections, it is making it much easier for researchers to access and share information too.
With digitisation of their collections underway the Museums of Auckland are finding new channels to share their records. The Auckland Museum's natural science data has been downloaded 4 million times from third-party sites including the Global Biodiversity Information Facility and Atlas of Living Australia, two online databases that have been established to aggregate and share valuable biodiversity data. Auckland Museum currently shares its data with around 15 other sites enabling its collections to reach a massive global audience.
Whatever happens next with the digitisation and online cataloguing of both scientific collections and cultural treasures, museum and gallery audiences can be confident their access is only set to grow.